United Solutions is a leading designer and developer of innovative household products for indoor and outdoor living. Our family of brands are the sustainable choice, built to last a lifetime.
Our Rubbermaid® Roughneck™, Cleverstore™ Clears and ActionPacker© totes are the most recognized brands for storage and organization. The high quality of these products speaks for itself: Generations of consumers have benefited from their premium construction and design.
Our Mighty Tuff™ products for storage & organization, trash, pet, and lawn & garden allow our customers to enjoy the durability of innovative designs at an affordable price.

Made with recycled materials, our EcoSolution™ line of storage and buckets are 100% recyclable and reflect our commitment to making high-quality products that have a positive environmental impact in our local and global communities.
Quality Solutions for Your Everyday Needs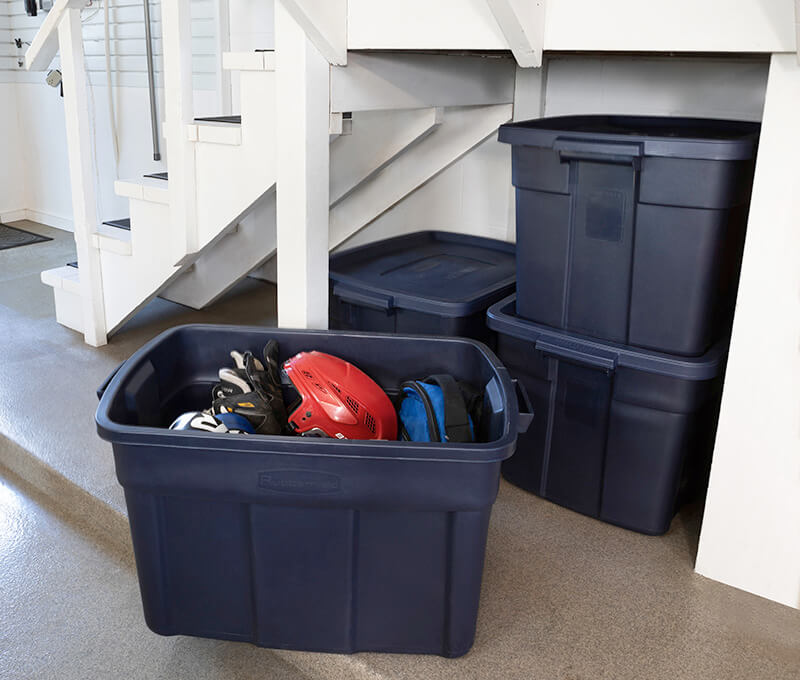 ECOSolution™
5 Gallon Utility Bucket
Sustainability You Can Count On
At United Solutions, we are committed to promoting a sustainable future by designing and manufacturing products that are durable, long lasting and minimize the environmental impacts at the end of a product's useful life.
From product planning and design to delivery, we take pride in following the three pillars of
Reduce, Reuse and Recycle
.
Our products are designed to provide a lifetime's worth of value, reducing the need for frequent replacement and avoiding the associated environmental costs. Over 30% of our total plastic usage is currently recycled material.
Through innovation in product life cycles, manufacturing and operations, we are also finding find new ways to cut emissions, reduce our carbon footprint, recycle source materials and reduce waste.